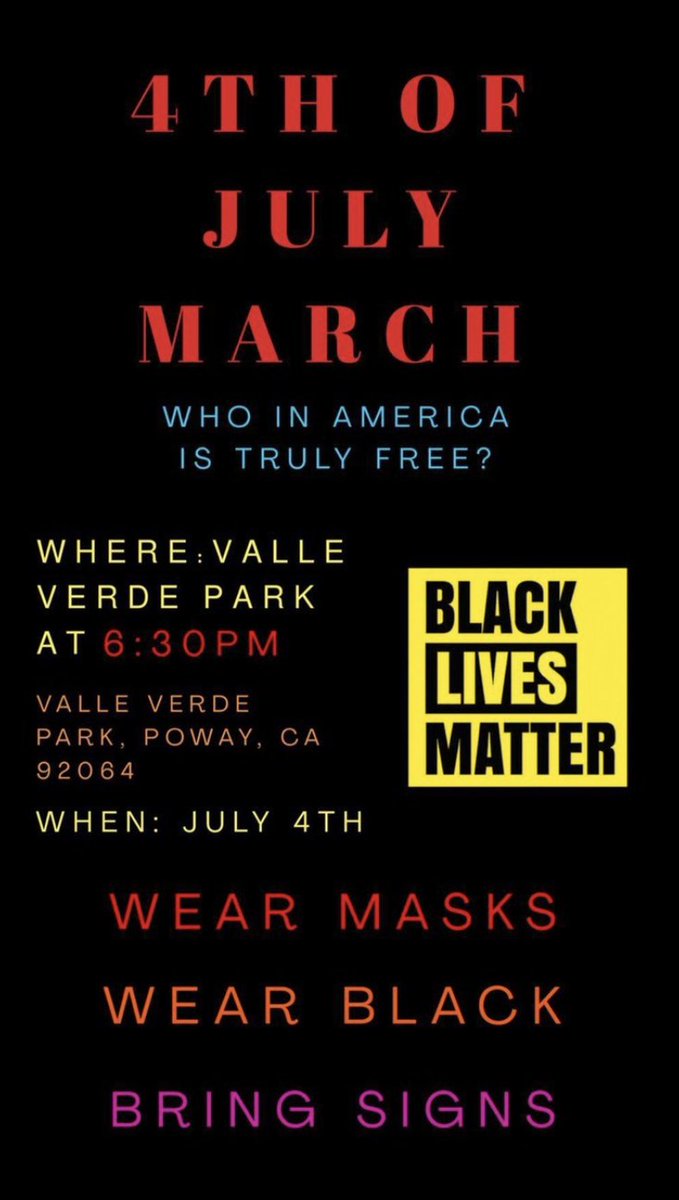 Introduction
Welcome to the June 2020 newsletter. You can find past newsletters with additional background materials, and different stories and initiatives in my LinkedIn articles and on my website. Join me in improving and coordinating initiatives that advance health, health equity and community and healthcare redesign. I'm still dispensing with the newsletter subsections and concentrating on ways to address disparities and inequities.
Shannah's Insights and Reflections
Month three of largely COVID19 lockdown. I've decided in honor of Independence Day, I'm going to provide an optimistic overview of all of the potential positives that can come out of our current state of oppression that has 3 strong drivers: the pandemic, the economy and systemic racial injustice. I use the term oppression in recognition that this weekend's celebration commemorates the 13 colonies declaring independence from the oppression of the British Monarch. Many are not celebrating this year's Independence Day because too many people in our nation do not have the freedom they should.
For those of you who know me, you know that a rosy outlook is a bit uncharacteristic, because I'm more a tell it like it is, don't sugar coat it, kind of gal. Nevertheless, I am also passionate about transformation and believe we are at a critical juncture where we can choose a new and improved path for all people.
I live in a county and state that have embraced caution in reopening and erred on the side of keeping people safe. Our numbers continue to decline, but the US numbers are headed in the wrong direction. The upside perspective is more of our society needs convincing that the risks of the pandemic are greater than the benefits of reopening as quickly as possible. We are seeing leaders recognize the need for caution and reversing their early opening decisions. Let's hope this is the start of a reverse trend.
The growing cases continue to reflect inequities and disparities in our health system and in our country, underscoring the need for a reckoning with systemic, structural and cultural racism. There is a growing silver lining that I hope to portray in this month's newsletter. The intersection of the pandemic, economic crisis and social injustice is sustaining pressure for much needed change and improvement. This is a growing perspective across the nation. As a country we can be much better than this and now is the time for change!
I have a wish list of additional changes to the ones we're starting to see. Some of these I've mentioned before:
Embrace the discomfort of today's protests, pandemic and economic uncertainty to examine how we can change our thinking, our culture and our actions.
Provide substantially larger and sustained investments in the social services and local community infrastructure in all underserved communities. These investments need to be independent of Healthcare investments.
Enable grassroots involvement and approval for all community improvements. Top-down solutions are not the answer.
Repurpose excess building capacity to provide affordable housing and alternatives to nursing homes as companies and communities regroup and the number of people working in offices and urban centers shrink.
Deliver healthcare and long-term services and supports in homes and communities. We need to fundamentally change long term care design that was already an underlying cause of death in our aging population.
Provide living wages for all workers.
Provide resources, supports and respite for all caregivers – parents, childcare providers and unpaid caregivers for family and friends who need assistance with daily living (ADL and IADL).
Share your personal or community stories by connecting via LinkedIn or email kossoncare@starpower.net I welcome suggestions in all topic areas, particularly community driven models.
A personal or individual story
My 23-year old son went to most of the protests in the DC metro and Baltimore area the first two week in response to George Floyd's murder. As a mom I definitely had misgivings about the risks of the police response to protestors and the risks of exposure to COVID19. I am also incredibly proud of him for standing up for his beliefs. He has helped me re-ignite my own inner activist. We don't always agree, but we are helping eachother think and act in ways that will be part of the solution for systemic change in our own community and through policy and political change.
Health disparities and inequities
Below are some of the areas where we are already seeing change and improvements.
NEJM Cataylst article perhaps says it best (emphasis added):
"Together, the medical and social consequences of Covid-19 are unprecedented in our lifetimes. The impact on essential resources will be experienced by a far larger subset of the population than the health crisis itself due to the sharp downturn of the economy and deep inequities that pre-date Covid-19. This situation presents us with the opportunity — and the obligation — to clearly name the problem and rewrite — for good — how health care, public health, human services, government, community members, and the private sector can work together to design multiple interventions to address inequities and to improve health care and the related social determinants of health."
We are already witnessing significant impacts from the protests across the country regarding social injustice and racism. Many experts along with most people we talk to in our communities say it feels and indeed is different. Businesses, cities, counties and states are taking action in response to both the protests and the sustained disparities of the pandemic, in cases of COVID19 and deaths. Here are some of the positive actions, policies and business outcomes:
Arrests and civil actions against police that have murdered blacks
Changes to laws that insulate police brutality
Communities linking referrals for social needs to COVID19 screening calls
Cities and counties declaring racism a health crisis
Corporations supporting the George Floyd protest and reexamining what they can do to enable change. The more visible and accountable companies, communities and leaders become regarding true equity and addressing past wrongs the greater the change will be.
A recent Pacific Business Group on Health survey indicates nearly 2/3's of employers will focus more on social determinants of health and 45% will consider benefit redesign to address health inequities.
Technology has been an important asset for healthcare systems' responses to COVID19, specifically telemedicine and web conferencing that has enabled many people struggling with the isolation of lock downs and social distancing. Here are just a few additional examples of technology improvements:
"Clear Arch Health, a provider of mobile personal emergency response system (mPERS) and remote patient monitoring (RPM) technology, announced a new program designed to address both emergent medical needs and social determinants of health (SDOH)."
Artificial intelligence was highlighted at the Aspen Ideas Festival (see events below) as bringing transformation to many aspects of life along with needed data analytics. (There are some risks that I'll discuss in future newsletters.)
The extensive transition to virtual visits proved that this method of health care access is viable and sustainable. It may have even improved access and engagement in mental health services.
Many of you likely have your own examples of improvements in the midst of today's chaos. Please share the newsletter and connect via LinkedIn or email kossoncare@starpower.net with your reactions and input.
RECENT & UPCOMING EVENTS
The Aspen Ideas Festival discussed the problems and solutions of our time in an engaging and positive way. I encourage anyone looking for hope and inspiration to look at the schedule and watch what interests you and perhaps what feels most foreign to you that might give you some new perspectives.
Background and Definition
I have chosen the phrase "Living Conditions" rather than social determinants of health (SDOH) to make the concept more accessible. This focus tracks with the Centers for Disease Control and Prevention's SDOH definition "as conditions in the environments in which people live, learn, work, play, worship, and age that affect a wide range of health, functioning, and quality-of-life outcomes and risks." Go here for more information from CDC on its organizing SDOH framework in Healthy People 2020